images Paris Seine night bridge river
Paris, night time,
In modern times, wars between nations are not started in days or weeks. Wars are not based on one event. There is a systematic three stage process to go to war and for a nation to convince the majority of the society/nation that the other guy is pure evil and your mortal enemy. Society in Pakistan is based on their haterade towards Indians. For many years children in Pakistan were taught that Indians are evil, their belief system is barbaric, and their existence means that Islam is in danger. That was the reason some of us saw posts on this forum talking about sati system in Hinduism or some others Pakistanis saying that Hindus are attacking Muslims in India, and then other Pakistanis talking about Modi, VHP and Bajrang Dal. The first step for creating a war involves propaganda within the population of the country that your enemy is evil. Pakistan has been doing this preparation very systematically for sometime.

Second stage to go to war involves finding a reason after the decision has been made to go to war. In this stage, one has to come up with a reason and then waits for the trigger to create the reason to go to war.

The third and final stage to go to war involves invoking the trigger, which will create a flash point for the war, and so the war begins. Mumabi was that trigger.

The reason why I am saying this is, because someone wrote on this form "don't be a war monger". You see, we are not creating a war. The war is being forced on us. To defend oneself is not "war mongering". Our willingness to live in peace and harmony should not become our weakness such that someone openly and deliberately attacks the population of our country. I do not hold any false sense of myth of nationalism hosting the flag. But when war is forced upon us, there is no way we can run away from it.

For a moment, just imagine, what would have happened if Mumbai attacks were done in China as "Beijing attack", or if Pakistani terrorists would have attacked Iran and they were "Tehran attack" or for that matter an attack on any country in Europe or say US. How will any other country China, Iran, UK, US, France, Germany, and score of other, how will these countries respond to the attacks like Mumbai attack? There is only one way to reply to such attacks. Respond swiftly and with full force. Personally, I believe that 30 days is too late to respond. I believe that response has to come before the ashes of the dead is still hot. Otherwise, justice hasn't served, because justice delayed is justice denied.

If the war begins, this will be my last post.

Adios


.
---
wallpaper Paris, night time,
girlfriend Paris by night by
walking_dude
09-30 10:05 PM
I haven't see any indication McCain is any better for EB immigration. He has no stated position on the issue. At least Obama has a public position which is pro-EB. After seeing McCain fail to get Repubs to vote for Bailout, I am not convinced he will be able to push anything controversial such as CIR through a Democratic Congress. At least if Obama is President, and with a Democratic filibuster-proof Senate, there may be a chance of a breakthrough.

Besides if McCain keeps spending trillions of borrowed dollars in Iraq for the next year, it doesn't matter if we get GC or not. We will be seeing a mother of all economic crises in a few more years.

So our only chance lies with Obama. I think we should all write to him about our issues once he becomes the President. If enough people write to him he may be more sympathetic to our cause.
---
Paris at Night
You seriously think Lou does not know that ? I would expect a former anchor of CNN Money to know the basics of US tax laws. Alas, he also knows the average americans who view his show are too lazy to do any research by themselves - all this is a deliberate misinformation campaign to make the middle class angry and believe immigrants are responsible for their perceived decline in standard of living. In the process his ratings are going through the roof, and of course CNN doesn't have a problem with that. What to expect from such a person ? We are lucky he is yet to blame immigrants for the mess in Iraq (he has even blamed them for the mess after hurricane katrina !!!!!).

this info is for lou dobbs and he can search for this information in Wikipedia, the free encyclopedia (for all the middle-class that can get free information, most likey coded by an H1B)

[edit] Taxation status of H-1B workers
H-1B workers are legally required to pay the same taxes as any other US resident, including Social Security and Medicare.[2] Any person who spends more than 183 days in the US in a calendar year is a tax resident and is required to pay US taxes on their worldwide income. From the IRS perspective, it doesn't matter if that income is paid in the US or elsewhere. If an H-1B worker is given a living allowance, it is treated the same by the IRS as any other US resident. In some cases, H-1B workers pay higher taxes than a US citizen because they are not entitled to certain deductions (eg. head of household deduction amongst many others). Some H-1B workers are not eligible to receive any Social Security or Medicare benefits unless they are able to adjust status to that of permanent resident.[3] However, if their country of citizenship has a tax agreement with the United States, they are able to collect the Social Security they've earned even if they don't gain permanent residency there. Such agreements are negotiated between the United States and other countries, typically those which have comparable standards of living and public retirement systems
---
2011 girlfriend Paris by night by
Eiffel Tower at night
Every one I know (muslim or non muslim) is appaled by the Mumbai incident. A sensible person has to be. I do not know the sentiment in pakistan though I am sure there is a propaganda machine at work there. I have many pakistan collegues here and they were outraged. If this was an act, they are good it. This is similar to saying that most hindus were not appaled by what happened in gujarat/orissa.

Silly as it sounds, there is no justification to kill innocent people. I read the mumbai attacked forum and was horrified what was said on both sides. Unfortunately, truth is usually the first casaulty in such incidents followed by been responsible and polite. I am sure words were exchanged from all sides.

My hope or naivety is straigth forward. Lets stop the cycle of hatred and get the guilty to justice (tough justice if that is what is needed). India is destined for greatness and I believe it is time for a Justice system that functions without prejuidice or fear.
---
more...
Day 6 - Paris - Paris by Night
Will 115k enough by seeing 133k applications in one day? If 115k is reached we will ask unlimited. So there should be some system to see whether those115k H1b is used properly. Employers should not wait till october and they should get people when they require. If most of the H1b quota is used by bodyshoppers where will top US companies get?

How do you find H1 quota to be "unlimited"? And how is this bill going to prevent "unlimited numbers" that did not exist in the first place? I thought S.2611 and HR1645 propose to increase H1 quota to 115K, from the existing 65K H1b/yr. Does this increase make H1 quota "unlimited". I am ignorant about it, could you please help me understand.
---
Paris by night : Montparnasse
GCmuddu_H1BVaddu
01-01 04:06 PM
Well, if one provinance is joined hands with the theives then the police from second provinance should kick the other provinance's theives and police (as*).And yes a possible revilary between two provinances.


Suppose there are theives from Bihar that come and rob you in West Bengal.
You can either send your West Bengal police into Bihar, and turn it into a rivalry between two police departments. And a rivalry between two provinces.
Or you have the two police departments work together to reduce crime rate in the future.
---
more...
cathedral, Paris, by night
---
2010 Paris at Night
Paris Seine night bridge river
bondgoli007, i'm glad we have some common ground.. i am sure my posts expressed that I despise intentional attacks on civilians.. i was disgusted hearing about the mumbai attacked and expressed that in its thread, although the guys there converted it into attack-islam thread
having said that, i am still amazed the people starting history at the point hamas fired rockets and israel retaliated.. this is a more than 60 year struggle, with palestinians driven out of their homes and israeli settlements built over its rubble and tens of UN resolutions ordering israel to let the palestinians back and end the occupation but these just swept under the carpet based on israel's allies veto power.. point is hamas is resisting the wrong way by targeting civilians, but people resisting occupation will always happen regardless of how violently they are retaliated against

Again I beg to differ. Britishers gave land to Israel, Egypt and Jordan. Why should only Israel be responsible? Where will they go? Why not Egypt and Jordan? Secondly, I have children and I am also terrified by the pictures of brutal massacre but think about this. If those who want to kill my children is hiding among women and children what choices do I have? be "civil" and let them kill our children or attack and kill them?
---
more...
Tower Night Lights Paris
Guys,

We saw the September bulletin..
We knew what to expect..
But we were all a little hopeful to see some miracle happen.
And we were doing this every month.

NOW comes the count down we all were waiting for the last few months. Oct bulletin. In that, most of us are expecting some good news.. But what if it moves 3 months forward.. What if it moves 2 years forward. Then it will stop there for next 1 year, while we check every month.. Then it moves back.. Do we want this..
Its not going to make much difference to most of us here.
THIS IS THE TIME TO ACT NOW. We must all do some campaign may be flowers, may be cards, or I donno.
I have written to all the six members or reps to help us, but a bunch of mails will not help. JUst imagine if all the people in waiting sent the letters. Imagine 100,000 mails going to each of them, or 100,000 flower bouquets going to all.
Please please, lets act now. These small fixes cannot help us. If they want to put any quota limit, that should be at the main entry level whatever the non-immigrant category. Not at the other point when people start applying for GCs and suffocate here. We dont deserve this.
Please Lets act now., ONce again.. We did it in the past and it helped..
We need to do it again... Together we can do it. Together ONLY we can do it..

Sri.
---
hair Eiffel Tower at night
Evening descends on Paris:
---
more...
Paris by night Royalty Free
---
hot Day 6 - Paris - Paris by Night
Paris comes alive at night.
SEE THE 1999 ARTICLE IN NY TIMES.
Bush get the blame for every thing in the world.


Fannie Mae Eases Credit To Aid Mortgage Lending

http://query.nytimes.com/gst/fullpage.html?res=9C0DE7DB153EF933A0575AC0A96F9582 60&sec=&spon=&pagewanted=1

NYT said:
Fannie Mae, the nation's biggest underwriter of home mortgages, has been under increasing pressure from the Clinton Administration to expand mortgage loans among low and moderate income people and felt pressure from stock holders to maintain its phenomenal growth in profits.



NYT said:
In moving, even tentatively, into this new area of lending, Fannie Mae is taking on significantly more risk, which may not pose any difficulties during flush economic times. But the government-subsidized corporation may run into trouble in an economic downturn, prompting a government rescue similar to that of the savings and loan industry in the 1980's.
---
more...
house Urban Paris By Night

Paris By Night
Born in Texas and raised in IDAHO speaks volumes about his stand towards immigration issues.

perm2gc,

I am curious why you bold everything. on usenet, writing in caps and bold is conisdered shouting and rude. I know this is not usenet but somehow I see that in most of your posts and wanted to know why you do that.
---
tattoo Paris by night : Montparnasse
Paris by night by Proxylaz3
Will 115k enough by seeing 133k applications in one day? If 115k is reached we will ask unlimited. So there should be some system to see whether those115k H1b is used properly. Employers should not wait till october and they should get people when they require. If most of the H1b quota is used by bodyshoppers where will top US companies get?

How do you find H1 quota to be "unlimited"? And how is this bill going to prevent "unlimited numbers" that did not exist in the first place? I thought S.2611 and HR1645 propose to increase H1 quota to 115K, from the existing 65K H1b/yr. Does this increase make H1 quota "unlimited". I am ignorant about it, could you please help me understand.
---
more...
pictures cathedral, Paris, by night
Eiffel Tower at Night
ohpdfeb2003
06-27 01:35 PM
Right, you pay for what you called "service", which is what your landlord is providing. And you pay him to let you stay in his house, which means YOU my friend are paying more than 80% of HIS mortgage. At the end of his mortgage, all his tenants would have collectively chipped in to pay more than 80% of HIS mortage and he has a house at the end of it all. What do YOU have? Zero, zilch, nada!

No true in most cases espcially where housing is not affordable, is there a rule anywhere that tenants have to chip in 80%. There are several foolish housing investors, that I know of right now who arent even making 50% of their mortgage.

If landlords are doing so well then who are the people undergoing foreclousures and bankruptices that we hear about :D

Historically over a 30 year period, housing doesnt even return inflation adjusted value of money.

What does a renter have in the end? He had the diversified returns from the downpayment money he has invested else where and difference between rent and mortgage compounded every month.

Money paid as interest is the "service" cost of the money being loaned to you. You are paying so that you can live in the house you did NOT pay full cash for.

My interest in a year is 2 times more than the standard deduction. I don't have a business yet, but when I start one, I'm going to have more deductions. Do the math!

not forever, only the first few years. you will have to revert to standard deduction, that samething that renter's get years down the line.

Right goahead and deduct your business expense from your personal tax return, IRS will pay you a visit:p
---
dresses Paris comes alive at night.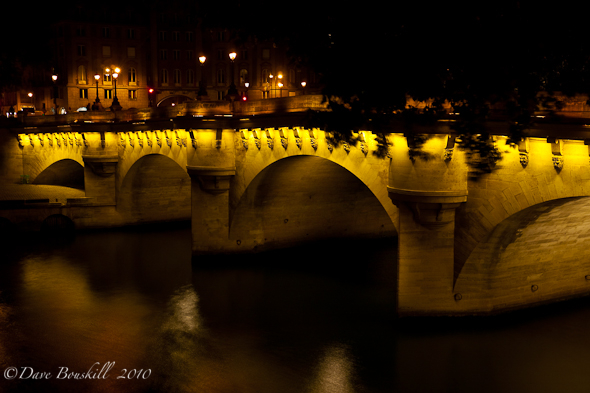 Pont Neuf Bridge, Paris
Randall,

We, members of IV who are on H-1B visas, can bring our spouses and children with full rights to travel. Family members are NOT counted in the quota for H-1B. Spouses cannot work as their status is dependent (H-4).

Our agenda is to resolve the Green Card Queue. People are waiting in the queue since 2001. The current status of queue can be found at: http://travel.state.gov/visa/frvi/bulletin/bulletin_2943.html (Look under the employment based numbers)

We do not mind waiting in the queue until we get the Green Card. The problem is that the Green Card process is currently Employer-Centric. In the sense, once the GC process is initiated (Let's say Microsoft), the employee has to stick with Microsoft until the Green Card is approved.

Even worse, we cannot get an official promotion during the wait as this will result in starting the GC process from scratch and inadvertantly sends their application to the end of the queue. Imagine Skilled Labor (people with BS, MS and PhD degrees in Science and Math) who are waiting in the queue for more than 5 years with out an official promotion and at employer's mercy.

The employer precisely knows that the employee is stuck with their firm until they get their GC and they can conveniently ignore our professional growth (pay raise, promotion, etc). Make no mistake:rolleyes: , on the record they always sympathize our plight but they will not do anything about it. They always want more H-1B numbers but not GC numbers. Talk about employer exploitation.

IV wants to make the GC process employee-centric so that the employers do not exploit the skilled labor.

The problem of mis-match between H-1B numbers and GC numbers is created because of the disconnect between two programs. H-1B numbers do not have country limits where as GC numbers have a country limit.

For example, let's assume that out of the current 65000 H-1B visas, 25000 are from India and 25000 are from China (First come first served basis) and the remaining 15000 are from the Rest of the World. However, the GC numbers have a country limit: 10000 for India, 10000 for China, etc. This results in a queue that will only increase with more H-1B numbers and a disconnected GC program.

IV members are not against H-1B program (we are here on this program) but at the same time the H-1B increase is not our agenda (we leave it to the exploitant employers who lobby for it). We want to make the GC process employee-centric so as to stop the employer-exploitation and not hinder our professional growth.

I am not aware of AFL-CIO/Programmers Guild agenda but my understanding was that they want to completely shut-down the H-1B program instead of reforming it. The bottom line is there aren't enough American Citizens who have advanced science and math degrees. So, we need a H-1B program. How to make this program more effective and less exploitative is debatable.





This thread is very interesting to me. I've kind of lived though both sides, and it is really aweful for everyone but the abusive employer.

My understanding of Immigration Voice's agenda is that this group is really for people who have H1B visas and are in the country already to bring their spouses and children here with full rights to travel and work, make sure renewals of H1Bs happen so you can stay in the country, and, even better, to convert H1B visas to green cards.

My understanding is that the only reason that Immigration Voice supports increased H1B visa numbers is because people whose current visas are about to expire, and family members, are counted in these same numbers.

Please correct if I'm wrong. I really would like to get this right.

Anyway, if I do have it right, it seems to me that the AFL-CIO position (give people green cards instead of H1B visas) bridges the core concerns of members of Immigration Voice and the Programmers Guild. Whether or not everybody recognizes this is a different story, but it is good to know where the overlapping concern is, and hopefully in long term, get people talking about a solution that really does try to bridge the gap.
---
more...
makeup Tower Night Lights Paris
Urban Paris By Night
Democrats Under Scrutiny As They Shape Lobbying Bill (http://www.washingtonpost.com/wp-dyn/content/article/2007/05/14/AR2007051402086.html) By Elizabeth Williamson (http://projects.washingtonpost.com/staff/email/elizabeth+williamson/) Washington Post Staff Writer, Tuesday, May 15, 2007

House Democratic leaders yesterday discussed key elements of a long-awaited lobbying reform bill, which has been seen as a signal test of Speaker Nancy Pelosi's pledge to bring unprecedented transparency to the Democratic-led institution.

While the legislation would open congressional lobbying to greater public scrutiny, its contours hint at a behind-the-scenes battle by the leadership to retain its most sweeping new measures.

The bill will be unveiled today at a Democratic caucus meeting, where more changes will be discussed. At the meeting last night, party leaders debated the proposal's three most important provisions, which appear headed for varying fates.

Watchdog groups and freshman members who rode into Congress on promises of ethics reform see as most critical a section imposing stricter reporting guidelines on the practice of "bundling," in which lobbyists gather and deliver bundles of contribution checks to a member. In an effort to prevent opponents of that measure from killing the entire bill, Democrats may address bundling in a separate bill or amendment, to be introduced in tandem with the main legislation.

The House bill is likely to drop a second key provision, requiring that lobbyists who orchestrate grass-roots letter-writing and telephoning campaigns disclose their involvement.

The third new element -- a "revolving door" measure doubling, to two years, the time members must wait after leaving Congress before lobbying former colleagues -- is expected to be included in the final bill.

Other provisions impose disclosure requirements on lobbyist-paid meetings and parties, contributions to charities, and other sponsored activities. Disclosure records would be posted online, in a searchable format.

The House Judiciary Committee is expected to formally draft the bill Thursday, with a vote anticipated before the Memorial Day recess.

"I believe that the voters are going to be watching carefully to see whether we address this issue," said Rep. Chris Van Hollen (D-Md.), sponsor of the bundling measure. "We are letting our members know that this is an important issue for the Democratic agenda. . . . We're very focused on getting this done."

Sponsors and watchdogs had hoped the House lobbying reform bill would go further than the Senate's version, passed with great fanfare in the opening days of the new Congress. Instead, it appears to closely track the Senate bill, which also did not include restrictions on grass-roots lobbying. In recent weeks, according to several people close to the talks, the Senate had been pushing the House to narrow the bundling restrictions in its version, by limiting reporting requirements to clearly defined fundraising agreements between lobbyists and members. The House bill as discussed would do that.

Passage of a weaker bill -- chiefly, one without bundling rules -- would disappoint watchdogs, who have waged a lobbying campaign of their own for the new law.

"I am sensing a fading of enthusiasm for lobbying and ethics reform, which is why we have to get this done as soon as we can," said Craig Holman of advocacy group Public Citizen. "The longer we wait, the weaker this bill seems to get." Holman said he is lining up legislators to introduce, as amendments, any major portions of the lobbying bill eliminated in this week's discussions.

Democrats' promise to end the "culture of corruption" they said developed in Washington under Republican rule helped propel the party into the majority in November elections. They quickly tightened the rules over travel, meals and gifts from lobbyists, and improved disclosure rules for earmarks -- the pet projects that lawmakers tuck into legislation.

But a task force appointed by Pelosi (D-Calif.) to look into creating an independent entity to investigate ethics charges against lawmakers has missed its May 1 deadline for issuing recommendations, amid foot-dragging by members opposed to the idea.

House Democratic Caucus Chairman Rahm Emanuel (Ill.) said the party's leadership considers ethics reform "an obligation."

"We as a party successfully talked about a culture of corruption, and one of the pledges we made was to change that," he said. To do so, he added, "you've got to change the laws, and people's attitudes."
---
girlfriend Paris by night by Proxylaz3
View of the city, Paris,
It's just not all media hype. I live in fairfax county and in the last 3 months any house that was listed at market price got sold. I have 3 friends that bought houses in the last few months.

In Arlington County, the median sale price was up 11 percent to $469,000 and 239 homes were sold — up nearly 5 percent from the same month a year ago.

http://www.bizjournals.com/washington/stories/2009/06/08/daily55.html

I am not saying that this is the right time to buy or anything like that. All I am saying is "Its just not media hype".


Guys.. stay put for now..
Did you hear that home sales are up! All these media and those streaky economists and so called "housing experts" claiming in the news channels for past couple of weeks?.. that is media messing around with people's head.. I was looking at the public records for home sales and found that a huge portion of current homes sales are nothing but LOW END old homes between (75K to 150K).. Only a neglegable percentage are the ones between (200K and above). This is exactly what media doesn't speak about.. they conveniently skip this part when they report on home sales lately...

Its the gotcha guys.. now they started to increase price a bit.. banks are pushing up interest rates to create a scenario where people are made to believe soon, its going to be out of reach again.. so grab one now.. and get that $8000 credit for yourself.. What they are trying to do is, create an artificial demand.. We all know that it isn't going anywhere.. by Q409.. we will see the prices again going south.. only thing they can do is delay the natural correction during this summer.. Its going to happen any way.. and by end of fall into winter, it is highly expected to reach the floor and stabilize during 2010 spring and summer ( average price in the range of 4 times disposible annual income), if not further decline as we saw in certain areas of california and florida..

When you are in the market for a home, do not go by these general claims by media folks.. brokers and realtors who fake the confidence.. you will have to segment and compare the specs to sales price with in your choice of segment.. (such as..homes below 200K, between 200K to 300K, 300K to 400K and so on.) Public records are available online for almost all the counties in US, you can pull that up to see whats going on in your area before you jump into conclusion. This will give us a better feel of the market and even better, bargain opportunity.
---
hairstyles Paris by night Royalty Free
Paris by night
thomachan72
07-08 09:00 AM
Having said that, dont forget to chose a lawyer who is noted to fight cases that are tough. Contact many lawyers including the murthy, rajeeve khanna etc etc. Evaluate what each of them say. Some will offer advice only after an initial siging of legal contract and paying the consultation fee, there are others who do the initial evaluation free of cost. Hope somebody in this forum with experience gives out the names of good lawyers for you in time.
---
I wish that you would drop whatever you have in your signature....George Allen was one of the co-sponsors of the original SKIL bill...He was sympathetic to our cause...Now when he made those comments he was pandering to certain local sentiments....Conservative senators have been more sympathetic to us than democrats...It is time to stop beating that dead horse...
---
Make no mistake about it, IEEE-USA is not for any meaningful reform. They say that they support green card reform but actually they don't. Otherwise they would have included some green card provisions in this bill, at least 485 filing provision. They make it look like they support green card reform because they do not want themselves to be looked upon as anti-immigrants. But that is who they are.

Just as an example: Ron Hira says that H1s drive down wages when they come and work here. If we go back, Ron Hira says H1s promote outsourcing. If we stay here, Ron Hira says we take jobs of people here. So no matter what we do, the bottom line is, IEEE-USA has a problem with people on H1. They have a problem with our existence, not just here, but anywhere. Why? Because they don't like competition from us. And here is another fact, guys lobbying for this bill are actually racist and they just warp their objective around the economic argument.
Again, IEEE went out of its way to get extra H1Bs for US-educated students. That alone wipes out your arguments because these H1Bs are for foreigners and these people sure will increase competition for people born here. IEEE is not only for meaningful reform, they have the power to do what they want.
---